Top Vulnerability Scanning and Penetration Testing Tool – That's SecPoint® Penetrator™
Prevent hackers from entering and exploiting the weak spots in your servers and systems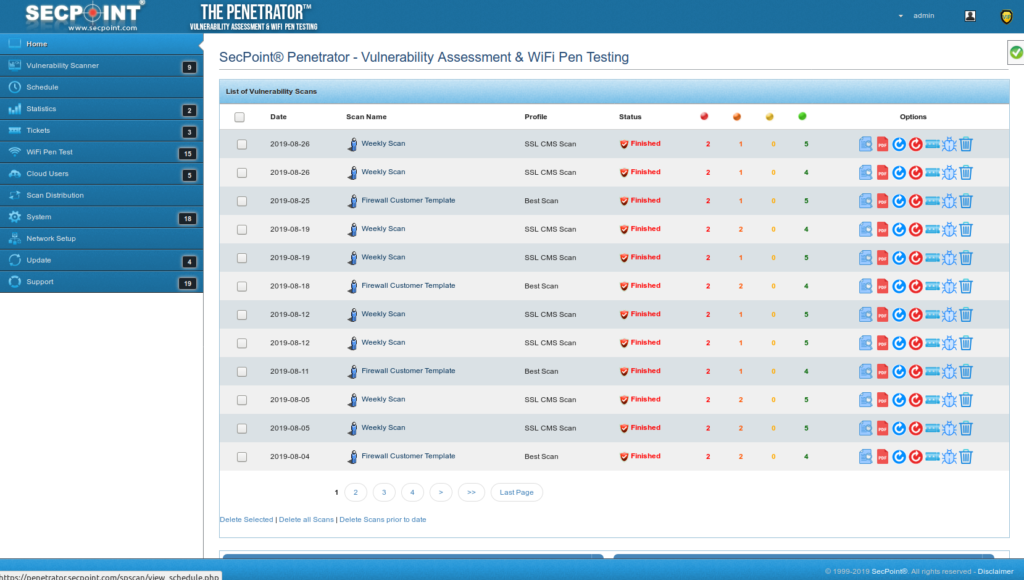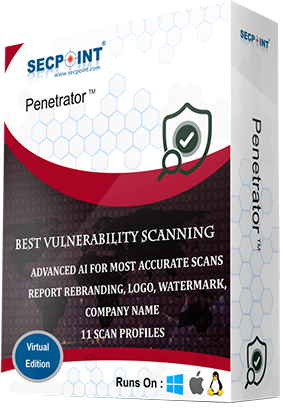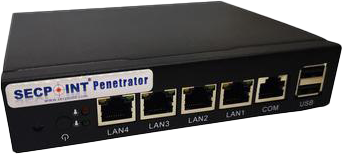 SecPoint® Penetrator™ is a vulnerability scanning and penetration testing appliance that reveals any weak spots in your systems and allows you to simulate how a hacker would exploit these vulnerabilities. It also comes pre-loaded and ready-to-go with all sorts of invaluable penetration testing features that no administrator can do without.

Apart from its ability to empower your IT teams, SecPoint® Penetrator™ also generates accurate reports which should help strengthen your security measures against online outlaws, virtual villains, cyber criminals, techno terrorists, and other nefarious elements of the Worldwide Web at large.

It's the #1 Vulnerability Assessment and Penetration Testing (VAPT) solution which has all the data and customer location privacy and second-generation advanced AI & machine learning.
Acquire Your Key to Better Security Management
SecPoint® is trusted by thousands of security professionals. It's considered as one of the pioneers in preventing automated hacking tools inflict damage to your infrastructure. Here are the reasons why they choose it:
Discover Vulnerabilities, Simulate Attacks, and Be One Step Ahead with These Key Features
Empower your IT and Security Teams to outsmart cybercriminals and stay one step ahead of their exploits with a fully featured VAPT tool.
Scans Any Operating System or Network Device
SecPoint® Penetrator™ is designed to scan any operating systems (Windows, MacOS, Linux, etc) or network device. This enables you to find and rectify any identified vulnerabilities before an attacker can exploit these weak spots to enter your system.
Expansive Distributed Penetrator™ Capabilities
You can connect multiple Penetrators in a distributed network. This allows centralized reporting, vulnerability assessment, update point, and more. You can also scan different locations from a master Penetrator even if it's located in another city.
Effective Launch of Real Exploits and DDoS Attacks
With this solution, your security team can launch real exploits to verify that an identified vulnerability is exploitable and how can it be done. It is also possible to launch real Denial of Service (DDoS) attacks to test preproduction systems for stability.
Identifies 108,000+ Vulnerabilities
The Penetrator™ vulnerability database consists of continued research & development since 1998. The database has a total of more than 108,000 unique remote vulnerabilities to scan for. The database is updated multiple times daily.
Supports Multi-User Support for Privacy
This VAPT tool supports multi-user login which is advantageous since your IT team could use this to create different accounts with different targets to scan or resold as a Software-as-a-Service to your own customers.
Allows Blind SQL Injection & Web Shells
Lethal Attack technology uses advanced blind SQL Injection, Remote Code Execution, upload vulnerabilities, data leak detection & Web Shells Detection. This helps your organization prevent even the most advanced attacks.
Generates Professional
Reports
Reports can be customized and are available as XML, PDF or HTML files. System vulnerabilities are categorized together with its solutions. The report also gives a conclusion as to the overall security level of the scanned system.
See the Difference Between SecPoint® Penetrator™ Models
Specifications

SecPoint Penetrator
59-4-32 IPs
SecPoint Penetrator
59-8-64 IPs
SecPoint Penetrator
59-128-256 IPs
SecPoint Penetrator
59-512-2048 IPs

Height

Small Form Factor (SFF)

1U Rackmount

Weight

SFF without packaging: 2.5 kg
SFF with packaging: 3.5 kg
1U without packaging: 6.5 kg
1U with packaging: 8.5 kg

1U without packaging: 6.5 kg
1U with packaging: 8.5 kg


Power Supply

60w AC/DC 100-240V

250w AC/DC 100-240V

Environment Temperatures

Operating -20°C to 50°C
Storage: -40°C to 70°C

64 Bit Platform

SSD Included

Network Ports

4x 10/100/1000 Mbit

6x 10/100/1000 Mbit

108.000 Vulnerabilities

Launch Real Exploits
& Denial of Service

Allowed to Change IP Addresses

Distributed Vulnerabilities
Scanning
Automated database
and software updates
Specifications / System Requirements
Need to know more? Hear it straight from the experts!
We are always ready to answer your questions and tell you more about what this solution can do for your organization – you can also schedule a FREE online or on-site demo with us!